In the world of personal injury law, many firms opt for the path of least resistance—settling with insurance companies to avoid the courtroom. However, at MacCloskey Kesler and Associates, we take a different approach. Our founding partner, Kim MacCloskey, has been at the forefront of personal injury litigation in Northern Illinois for decades. In this blog, we'll explore the significant value of having trial experience, highlight Kim MacCloskey's remarkable track record, and shed light on why most law firms can't match our dedication to fighting for our clients.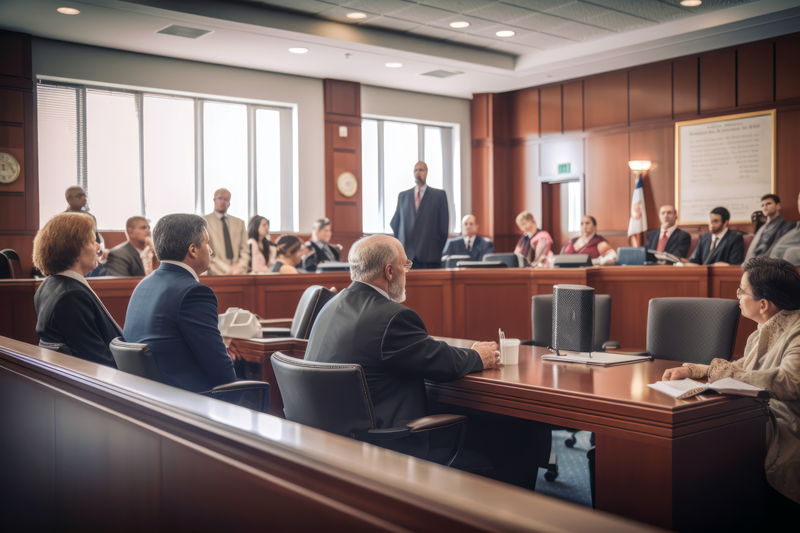 The Unwavering Commitment to Our Clients
At MacCloskey Kesler and Associates, we understand the physical, emotional, and financial toll that personal injuries can take on individuals and their families. While some law firms may prioritize quick settlements, we prioritize our clients' best interests. We believe in fighting for justice and ensuring that our clients receive the compensation they deserve.
The Distinction of Trial Experience
Not all personal injury attorneys can claim the same level of experience as Kim MacCloskey. For over three decades, Kim has taken more than 50 personal injury cases to trial and emerged victorious in Winnebago County, Boone County, Ogle County, Stephenson County, and Lee County. This unparalleled experience sets us apart in the legal landscape.
The Costs and Dedication of Going to Trial
Going to trial is not a decision to be taken lightly. It requires a substantial commitment of time, resources, and expertise. Many law firms shy away from this path due to the costs involved. However, at MacCloskey Kesler and Associates, we believe that the pursuit of justice is worth every effort. We invest the necessary time and resources to build strong cases and fight for our clients' rights in the courtroom.
A Legacy of Success Since the 1990s
Kim MacCloskey's legacy as a trial attorney began in the 1990s, a time when many personal injury cases were resolved through settlements. His unwavering commitment to his clients and his dedication to pursuing justice in the courtroom have left an indelible mark on the legal profession in Northern Illinois. Our firm's longevity and success speak volumes about our dedication to our clients.
The Value of Experience: A Client's Perspective
In this section, we'll share testimonials and success stories from our clients who have benefited from our trial experience. Their firsthand accounts will illustrate the difference that having a dedicated trial attorney can make in the outcome of a personal injury case.
In the world of personal injury law, experience matters. At MacCloskey Kesler and Associates, we have not only embraced the challenges of the courtroom but have thrived in it. Our founding partner, Kim MacCloskey, has set a standard of excellence in personal injury litigation that few can match. With over 50 cases won in various counties in Northern Illinois since the 1990s, our commitment to our clients' well-being and justice remains unwavering. When it comes to personal injury cases, don't settle for less—choose a firm with a proven track record of success in the courtroom.